Fans remember NFL players for their unique playing styles, hairstyles, tattoos, and celebrations. However, in all the years that the NFL has existed, it is doubtful a single player's mustache has evoked excitement. Aaron Rodgers has this claim, as for over a decade he has grown, tweaked, and pruned his facial hair to present the adoring masses with a plethora of styles.
What inspired him to become the NFL's expert on mustaches?
The Green Bay Packers quarterback said, "I have always been a fan of the facial hair. I'm gonna have to give a couple of people credit here. My father for the majority of my life."
He named Hollywood men Tom Selleck and Burt Reynolds as inspirations. However, he revealed his primary inspiration, which came as no shock to the acquainted.
He said, "But my favorite has got to be Sam Elliott. Especially the one he rocked in Tombstone and is still rocking it today in those dodge commercials, but he is my main inspiration other than my father."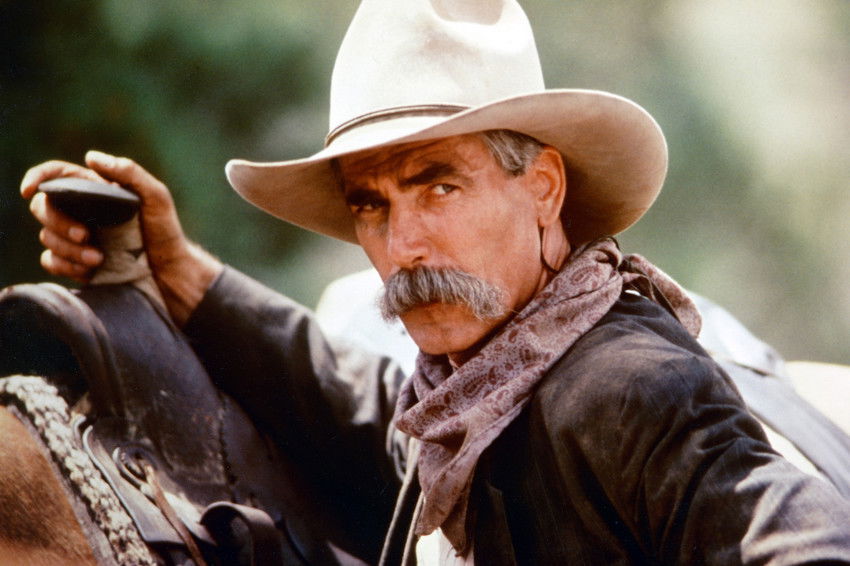 Elliot played Virgil Earp in Tombstone. His mustache is something Rodgers has attempted to emulate and done so frequently.
Here's a look at the many upper lip hair variations Aaron Rodgers has sported during his time in the NFL. 
Clean shaved Aaron Rodgers enters the NFL
21-year-old Rodgers appeared in the public eye for the first time at the 2005 NFL combine and draft. When the Green Bay Packers drafted him at 24th in the first round, neither they nor the NFL knew of his love for facial hair.
Never in their wildest dreams would they have imagined that this man would sport a variety of mustaches over the years.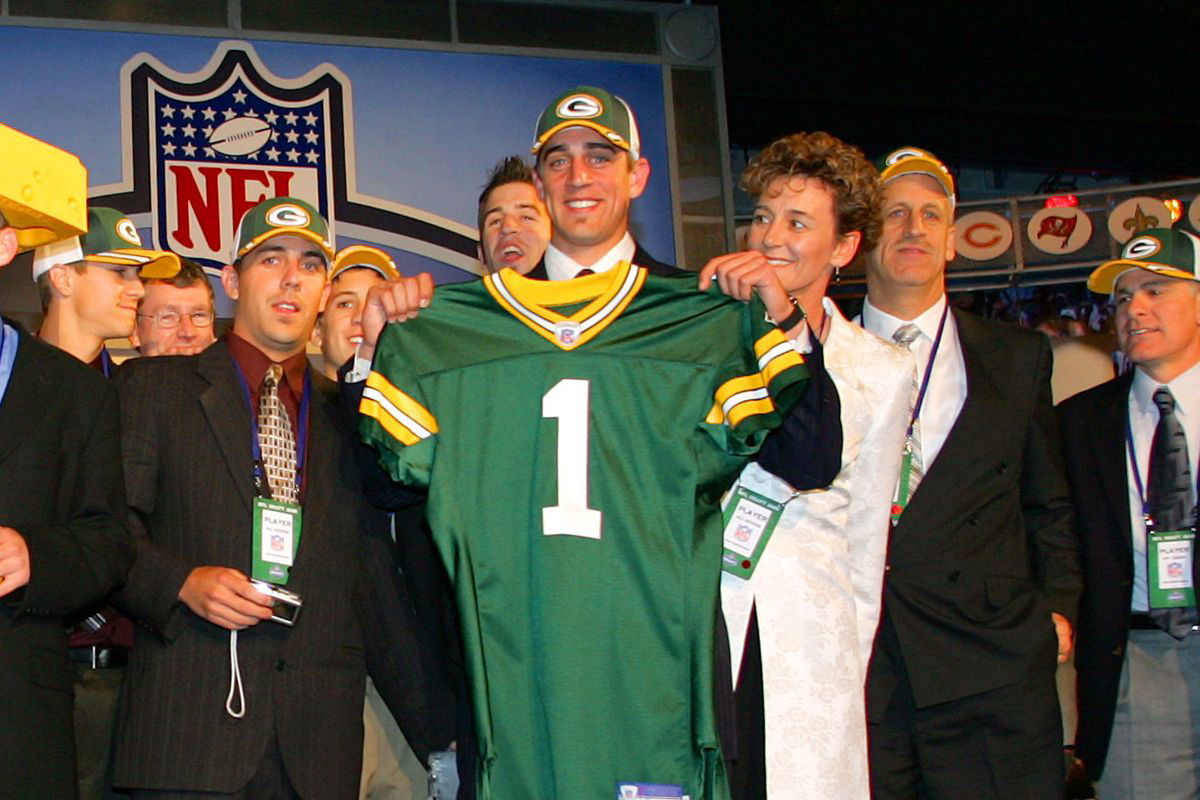 Rodgers was devoid of facial hair during his time with his college side, the California Golden Bears. He appeared clean-shaven and ready for his bow into the big time as Brett Favre's understudy. 
Read: The Incredible Journey of Aaron Rodgers From College Football Reject to Top Round Draft Pick
However, that wasn't to be the case as Rodgers captured the attention of fans even before taking the field as a starter. He sported a thick growth over his upper lip during a phase in the three years where he served as the Green Bay Packers' backup quarterback.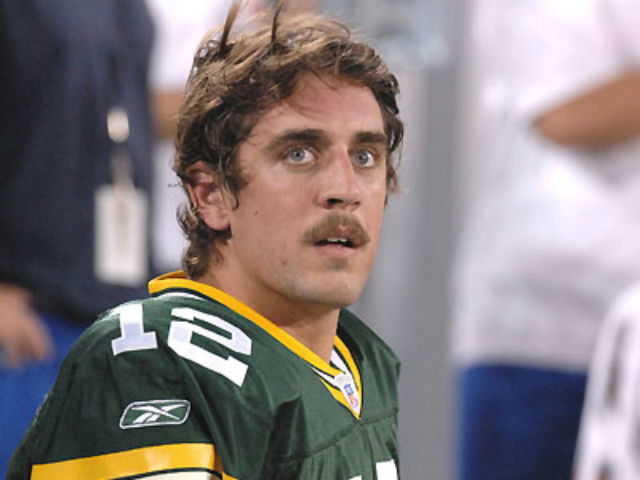 This was where it all began. It was Aaron Rodgers teasing the fans and giving them a peek at what was to come. We can safely say that he hasn't disappointed them at any point since. 
Aaron Rodgers teases the fans with a thin mustache
When Aaron Rodgers took over the starting duties as a quarterback for the Packers, he had a faint mustache. This marked one of the initial drastic changes in appearances that NFL audiences have gotten accustomed to. We completely forgot about his long locks, which looked absolutely amazing.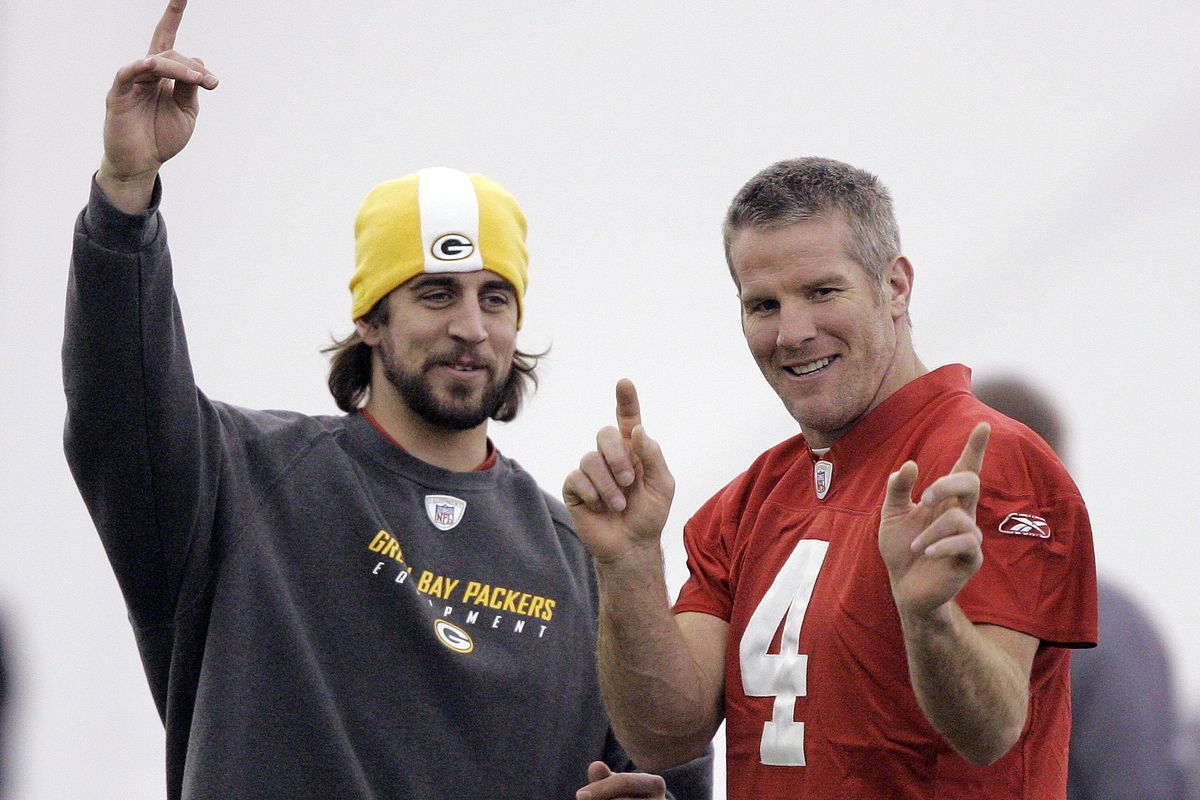 However, with time and trends, it is highly unlikely that Rodgers will sport long hair again despite his fans urging him to do so on his Instagram poll. They want the long hair and the Sam Elliott mustache combination.
The people have spoken. 👀

via @AaronRodgers12 / IG pic.twitter.com/ICi9f91Zj2

— Green Bay Packers (@packers) April 14, 2020
Then again, the man who single-handedly changed the mustache game can surely have enough clout to take the attention away from Patrick Mahomes' hairstyle if he wanted to. If he listens to the fans, the new combination will be fresh and dominate conversations.
Rodgers wins the Super Bowl XLV with faint stubble
Aaron Rodgers headed to the AT&T Stadium, home of the Dallas Cowboys devoid of his whiskers. Instead, he had faint stubble as he wanted the focus to be purely on the team's ultimate goal. i.e. to claim the Vincent Lombardi Trophy.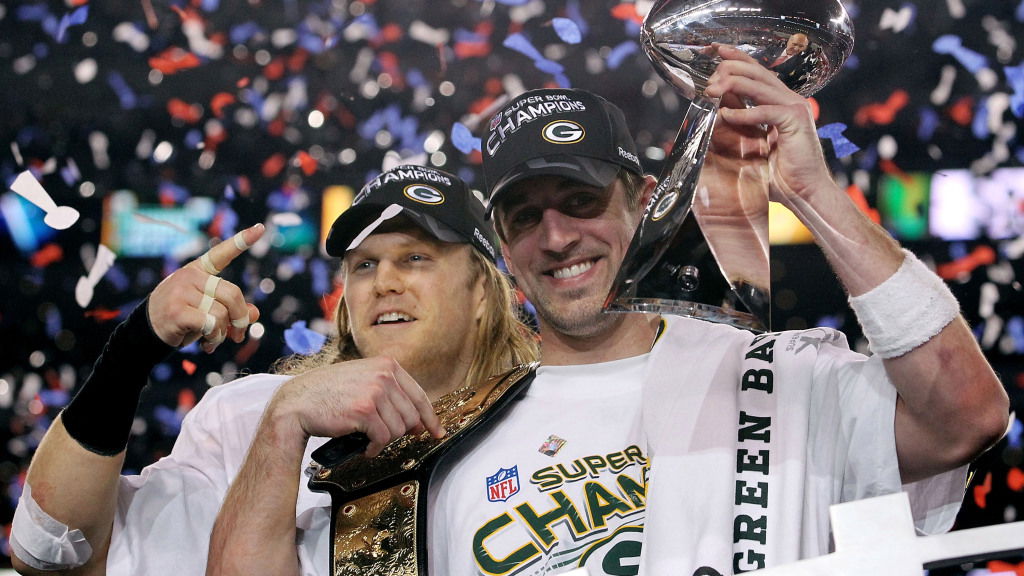 The team won on the back of Rodgers' dream passing game. However, the image of his most monumental triumph without his one of his trademark mustaches just doesn't seem right.
Should the Packers win another NFC Championship and advance to the Super Bowl, fans will be sure to start a petition urging the Packers quarterback to grow out a mustache for the game.
Read: THROWBACK: Green Bay Packers Quarterback Aaron Rodgers Eclipses Brett Favre with Super Bowl and MVP Win
Rodgers kept the faint stubble at the beginning of the 2013, and 2017 NFL seasons too. The 2013 look gives fans the impression that he looks younger and has a regular mustache like many of his fans.
Oh dear. RT @PGPackersNews: What do you think of Aaron Rodgers' look at today's Welcome Back #Packers luncheon? pic.twitter.com/5YS0uDQGi1

— Jason Wilde (@jasonjwilde) August 28, 2013
In 2017, the quarterback gave fans a glimpse into his new inspiration with yet another faint stubble style. Here he cosplayed Tommy Lee Jones' Agent K from Men in Black.
Aaron Rodgers introduces the handlebar
Following the game-changing events, six months previously, Rodgers would have felt he justified the Packers' faith in him. They drafted him in the first round and parted ways with Brett Favre after the latter overturned his retirement. An enormous weight off his shoulders, Rodgers let himself go and showed up with a handlebar.  
The handlebar marked Rodgers' brush with unique mustaches and he claimed the NFL regular season MVP at the end of the season. It must have been a lucky charm.
Aaron Rodgers rocks the outlaw look
The outlaw look is a combination of Rodgers' hat, outfit, and mustache. He cut the stubble a tad closer and thinner than his previous year's handlebar. Given his form in the NFL at the time with the previous two campaigns yielding a Super Bowl MVP and regular-season MVP, Rodgers had the license to thrill and did exactly that.
Aaron Rodgers rocked the outlaw look at today's Welcome Back #Packers luncheon. He also did so 2 years ago. pic.twitter.com/HxQOZxxi

— Packers News (@PGPackersNews) August 29, 2012
This quarterback wouldn't look out of place in the 'Wild West'. It was around this time that the NFL started wondering what fresh look Rodgers would present ahead of the first snap of the season.
The handlebar and the trim in 2016
Aaron Rodgers showed up for pre-season with a reincarnation of his handlebar mustache from five seasons back with a rounded look. He labeled it as the mutton chops when telling his fans about the same. 
👨🏻 #PackersCamp pic.twitter.com/zwb099xB3o

— Green Bay Packers (@packers) August 30, 2016
The length and volume gave him the luxury of unveiling a new style daily for a few days. The 2xNFL MVP said, "I've been cutting it down slowly. I had the mutton chops yesterday. It lasted for about a day, and then it went down to this. I'm very proud of it."
Aaron never disappoints with his #Packers Welcome Back Luncheon look! pic.twitter.com/m7CJ7EIFKo

— Green Bay Packers (@packers) August 31, 2016
Rodgers appeared at the team lunch the next day with the stubble ending just below his lip. The trimmed look too attracted attention, as did his choice of attire, which gave fans cowboy vibes. 
Aaron Rodgers goes retro
Ahead of his tenth season as a starter at Green Bay, Rodgers had undergone so many variations that fans believed he would resort to rehashing his styles, giving them the chance of witnessing a blast from the past.
However, he had a little something in store for the faithful and elected to go old school. He grew out a mustache that would have been the envy of actors portraying characters from westerns. 
The stache 👨🏻#PackersCamp pic.twitter.com/0pvdzWsCqp

— Green Bay Packers (@packers) August 29, 2017
Days ahead of the season, the franchise gave fans a glimpse at the Super Bowl winner's astounding new look. As always, the expected Sam Elliott comparisons emerged with one user hinting at how Rodgers would look in 2047. 
30 years later… pic.twitter.com/WKGm7Bx8Nu

— cøøp (@itskylecooper) August 30, 2017
Another user opted to talk about the mustache looking like Kurt Russell's portrayal of retired policeman Wyatt Earp from Tombstone. 
And Wyatt Earp rode into town pic.twitter.com/tletDt0HTr

— big blue (@Aussie5Heron) August 29, 2017
A day later, he tweaked the look ever so slightly after fans labeled it a "pornstache." The Green Bay Packers' social media handle appreciated the effort and put a tweet the following day. However, they praised the fan who used a marker to copy Rodgers' mustache onto his mask. 
Nice adjustment, kid 👌👨🏻🖊

📸: https://t.co/wDp0OGjwRj pic.twitter.com/lQf0Knj3Hg

— Green Bay Packers (@packers) August 30, 2017
Unfortunately, the fresh look did not prove to be a good omen for the team as they ended the season third in the NFC North. 
Aaron Rodgers cosplays a sheriff with an insane cowboy mustache
In 2018, Rodgers' mustache was a little longer than in the last couple of years. It extended beyond his lower lip and felt like he pasted it there. Anyone unfamiliar with Aaron Rodgers and his fascination for the mustache would assume so.
However, it was real, and the Packers quarterback opted to thank genetics for it in his post and hoped his hero Sam Elliott would be proud.  
The picture can give fans sheriff vibes, given how Rodgers' jacket and cowboy hat complement the mustache in fine fashion. He certainly knows how to rock a mustache for an occasion.
Rodgers grows his beard and mustache over the season in 2019
Rodgers opted to clean shave ahead of the 2019 NFL season. His action stunned fans, including talk show host Rich Eisen. The Packers quarterback said, "It's gone. Shaved it off last night."
After over a decade and many intricate styles, the effort finally caught up with the Packers quarterback. He reasoned that the fans' comments and the rigorous maintenance got to him.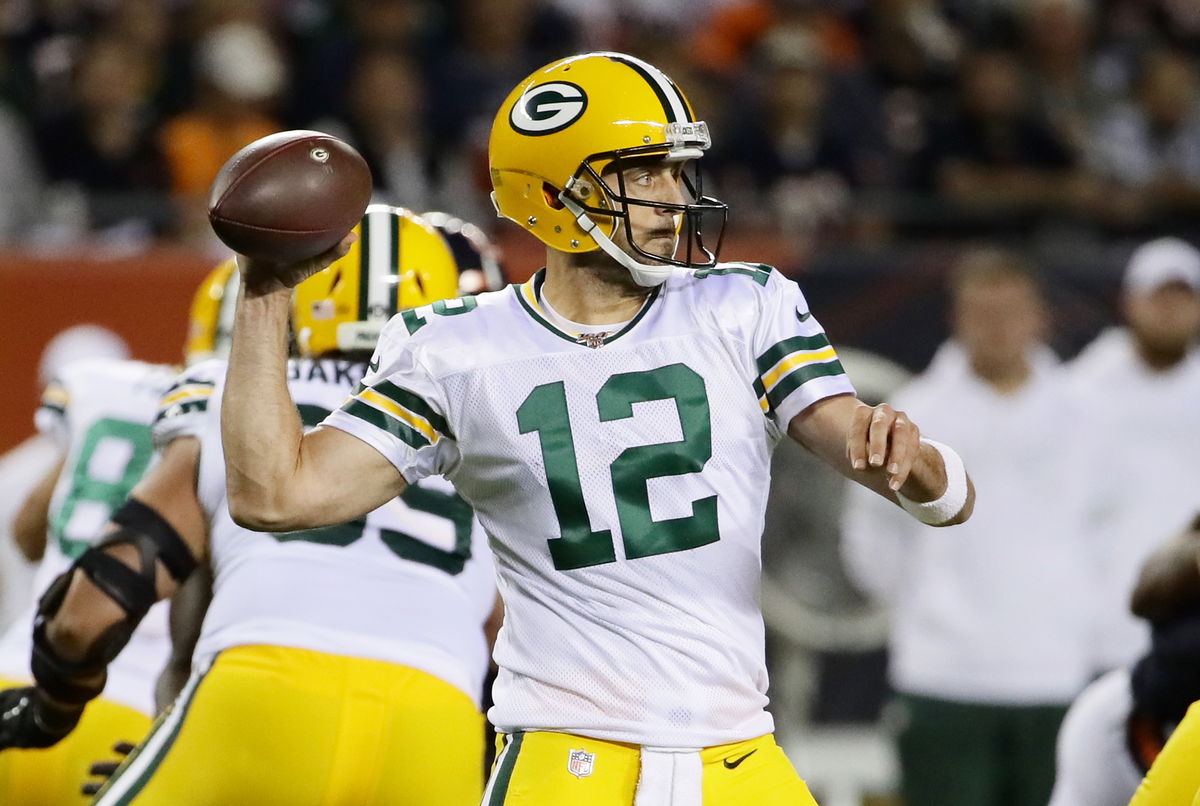 The Packers No.12 said, "It just gets in the way too much, too much gets into the mustache. Time to move on. New look. Lot of guys were giving me cr*p about it. Kind of 50/50 compliments to cr*p, but time to move on." 
He did not move on though. Rodgers let the beard grow and ended the season at Levi's Stadium with a thick beard and mustache.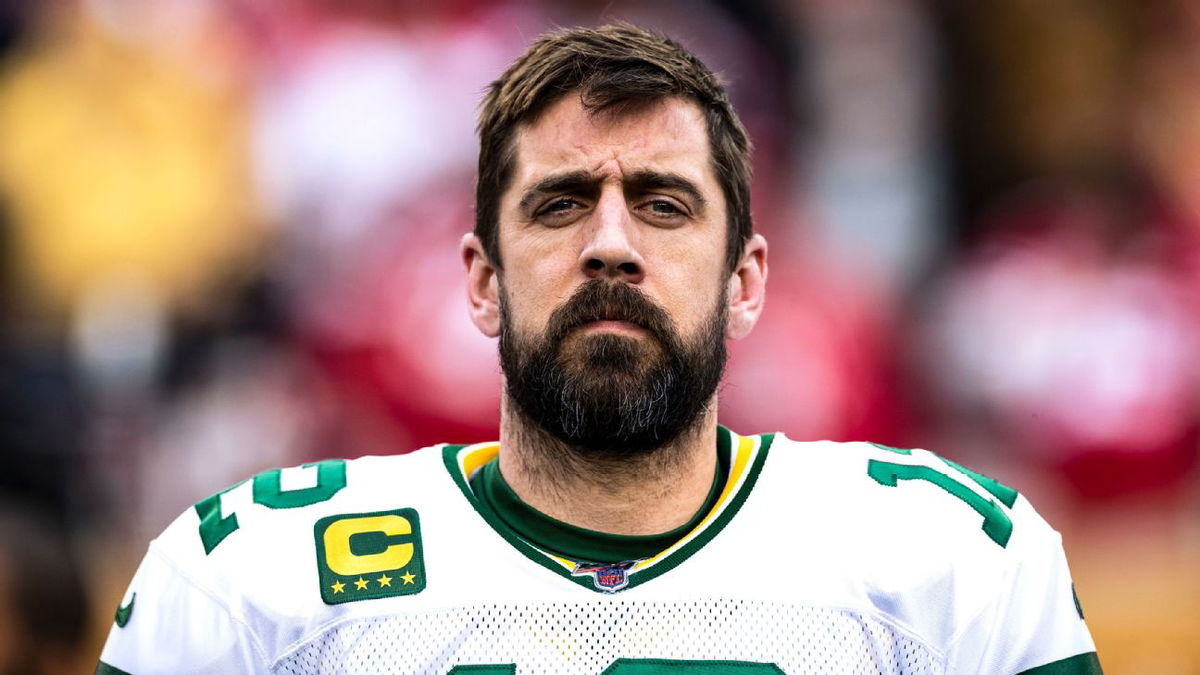 The 2x NFL MVP has revealed his 2020 look, but fans know all it takes is a few days away from the public eye for him to capture the attention of the world as he displays yet another variation.
No bikes today, but we still have handle bars 👨🏻🤙#PackersCamp pic.twitter.com/ThmL1HTBYr

— Green Bay Packers (@packers) August 15, 2020
The Green Bay Packers quarterback seems to have listened to his fans and is treating them to the Sam Elliott mustache just as they wanted in his poll. 
What do you make of Aaron Rodgers' unwavering passion for grooming, styling, and wearing a variety of mustaches with such panache?