The yellow line controversy that has erupted after the race at Talladega last Sunday, is mainly around Denny Hamlin, Matt DiBenedetto, and Chase Elliott. However, Joey Logano was another driver who was caught up in the action twice during the race on other calls on the yellow line.
While there are many differing opinions on whether the rule should stay or not, Logano believes it is important for safety.
"I think you gotta keep the rule. For safety, I think you have to keep the rule. I can't say I like it, because, for one, I was on the bad end of the deal twice," Logano said in the aftermath.
At the same time, he wants consistency in enforcement of the rule. He feels NASCAR just 'lets it go' on most occasions, before suddenly calling it so many times on Sunday.
Joey Logano unhappy with the inconsistency
"The crazy thing to me is they haven't called it in a long time. On a lot of people, on anybody," Logano said. "They're just kind of like, let it go and it happens. You see Sunday and there's call after call after call. Then they revert a call at the end of the race. Like whoa, what's going on here?" Logano added.
Logano accepted that the race also presented the officials with more opportunities than normal to make the calls. However, the enforcement of the rules was a lot different than in the past.
"So kind of a surprising rule from that standpoint. Its always been there but a rule is only a rule if it's officiated. The officiating was a little bit different than what we've seen in the past. I think it caught everyone a little bit off guard," Logano continued.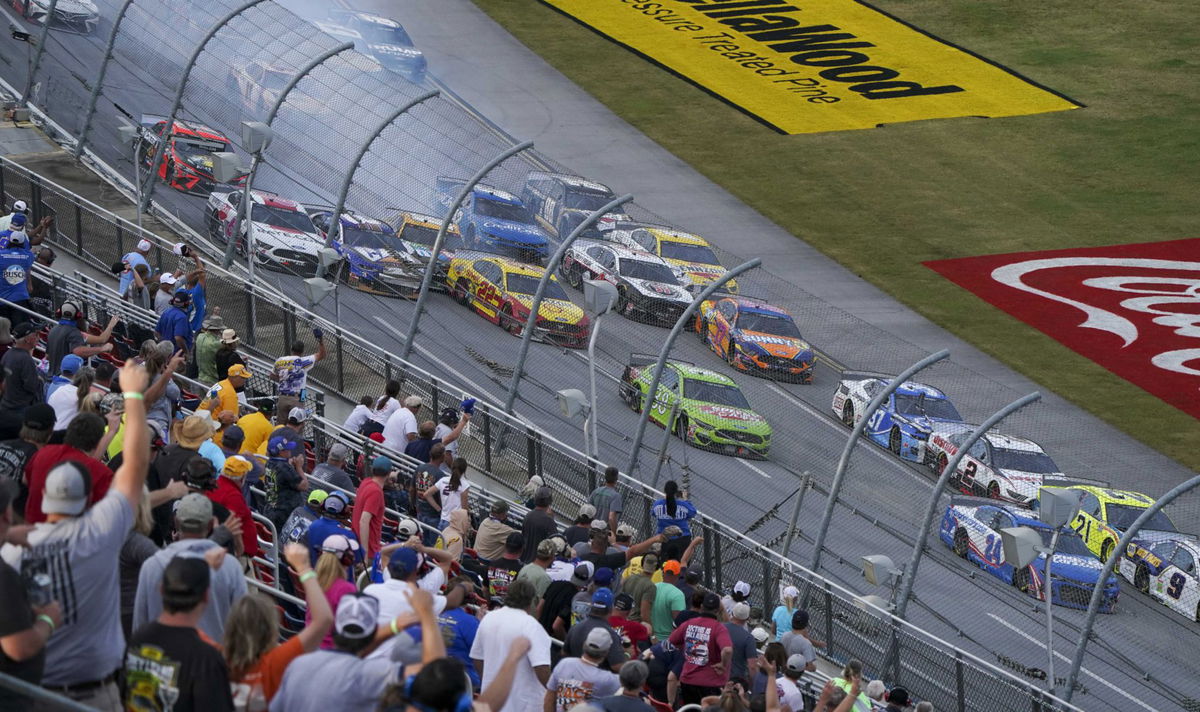 Logano defends himself over yellow line penalties
He also explained his side of the story, twice forcing a driver below the yellow line on Sunday.
"One time, yes. I forced the (No.) 21 (DiBenedetto) below the yellow line. Not on purpose, obviously, but I thought I'd still be clear to run a bit bigger than I thought. I was too late," Logano expressed.
He said, on the second occasion, it did not quite matter as he crashed. However, he did defend his actions, saying, "I will defend that I think he had a lane. That's a judgment call and they were calling it all day long," Logano added.
Logano currently stands in 8th place and holds the final transfer spot for the next round. Logano looked good for a winning run at Talladega before he got involved in a wreck that later ended his day.
Read more – "Finally They Put Their Foot Down": Denny Hamlin Backs the 'Yellow Line' Rule in NASCAR